Manufacture of electronics, mounting of SMD components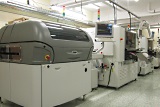 We offer services related to the manufacture of electronics, which we do with the use of our high quality automatic machines. If you need to manufacture your electronic devices, do not hesitate and take advantage of this service offer. We have extensive experiences from the manufacture of electronics and the automatic fitting of SMDs.
Flexible and individual attitude to each customer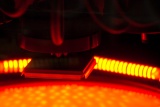 We accommodate your wishes and look for new and advantageous solutions on your behalf. We can even arrange non standard manufacturing for you. Turn on us if you need an advice related to the preparation of your device for the automatic manufacturing.
Focus on professional and high quality manufacturing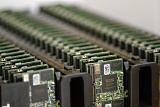 We have completed plentiful orders since the founding of our company. We always approach all orders responsibly and in a professional fashion. We consistently ensure the high quality standards and resolve any problems in an active way.
Development of electronics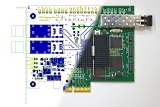 We offer the service of electronic device development. Following your wishes, we can design PCB, firmware, software, or we can take over the complete development of a device. We mostly focus on digital technology and we have developed, for example, control electronics for large LED screens.
Contact us - +420 266 090 100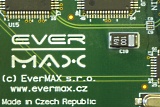 Do you need to manufacture your electronic device and are you looking for a high quality and reliable manufacturer? Or, do you look for someone who could design a printed circuit board or a whole system? Please, contact us.